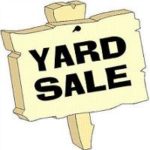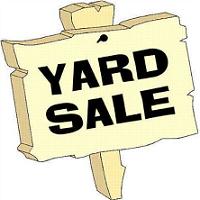 On Saturday June 24th (rain date July 01), the Eva Rothwell Centre is holding a giant yard sale in the parking lot and garden at First Unitarian Church.
Items for the sale (up to date sports equipment, small furniture, small appliances, household and garden items, tools in good condition) can be dropped off in the church foyer on Friday evening between 5-7 PM.  Please price your items remembering that people expect bargains at yard sales.
Other ways you can help – contact Pat Dickinson 905 689-4525 or Gail Rappolt 905 527-0470
Rent a table for $50 or bring your own table and have a space for $35 to sell your own crafts, art work, collectables etc. Call Aaron 905 526-1558 x406
Be in the foyer between 5-7 Friday evening to help carry things in and sort them.
Help sell church donated items for a shift at one of the church tables between 8 AM and 2 PM (8-11 or 11-2)
A sign-up sheet for volunteers will be posted on the OSJ bulletin board outside the library
All proceeds from purchase of tables and direct item sales will be used to enhance community programs at the Eva Rothwell Centre.